Real Estate Crowdfunding for Everyone
Nashville Opportunity connects you to high-quality real estate investments through our easy-to-use online platform.
Nashville Opportunity is a full service, online real estate crowdfunding platform that connects accredited investors to high-quality real estate investment opportunities. Our mission is to revolutionize and simplify your research and investment process. Our vision is to be the catalyst in assisting investors in meeting their long term portfolio goals through our online, fully transparent, and real-time investment platform.
Founded by Greg Garner and Tom Bucchino, Nashville Opportunity was first started to improve upon old school real estate investing practices and beliefs. Greg & Tom then built a team of like-minded individuals and set out to disrupt the traditional process of real estate investing. It worked.
The Nashville Opportunity team is based out of "America's Finest City" in Nashville, TN and is driven by its passion to grow and eagerness to learn. Nashville Opportunity is changing the world of real estate investing and is dedicated to providing accredited investors with diversification via high-quality, thoroughly-vetted residential and commercial real estate investments.
Why Choose Nashville Opportunity
Agile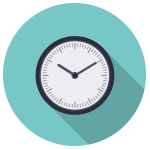 When it comes to investment firms, bigger isn't always better. By operating with a core staff of experienced associates, Nashville Opportunity is able to give you the highly personalized experience – and real estate investment expertise – you desire. In addition to that, Nashville Opportunity is able to react rapidly to key market changes while leveraging creative strategies that larger firms simply can't execute. We are a one stop shop providing all types of opportunities from small single-family home flips and remodels to multi-unit large development projects. All types of investors are welcome. Invest as little as $5000 to join in on a crowd-funded project, $100,000 to procure and complete a flip, or own a whole multi-million development project alone or in a crowdfunded group.
Accountable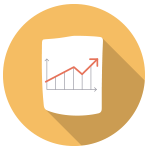 We underwrite every aspect of the loan by first measuring the known risks and then identifying any potential unknown risks in the transaction before we price the return to our investors. All of our transactions are underwritten, 100% transparent, and accurately reported. We only align ourselves with investors and managers who meet our strict set of qualifications. Our focus is on
quality over quantity – We ensure you only get the very best real estate investment opportunities available on the market. That's a promise.
Experience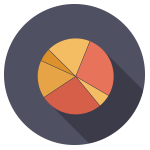 With over a decade of service to Nashvilles' investor community, Nashville Opportunity has established a sterling reputation for being a responsible and reliable partner. Our team has been funding real estate investment projects for over a decade and are all driven to find you the best possible residential, commercial, income, and equity properties possible. We handle all development projects from start to finish leveraging all of the necessary licensed professionals needed for each project as a "one-stop shop" experience using reputable professionals in-house such as the Architect, Designer, General Contractor, Sub-Contractors, Real Estate Agency, Banking, Project Management / Developer and Financial Management Professionals.
Creative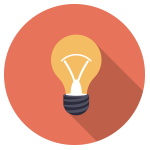 In today's challenging financial landscape, maximizing returns takes skill, experience, and creativity. Sometimes we achieve this through economies of scale. Other times, it can only be achieved by working with a vast network of industry experts that know what it takes to deliver the kind of dividends our community of investors have come to expect. We provide high-quality debt investments secured by real estate to all our accredited investors and seek innovative ways to put more money in your portfolio.
Our team at Nashville Opportunity is comprised of dynamic real estate professionals committed to providing you with the best investment opportunities our market has to offer. Our extensive experience in real estate combined with our expertise in asset management, project management, development, architecture, real estate, consulting, investment banking, and technology has revolutionized the real estate industry by making the investment process simple and accessible. You don't have to shop around for all the roles you need to complete your project - we have them all in-house.